Professional Development for High School Teachers
of teachers said they received excellent support from Mobile CSP

Registration for the 2018 Mobile CSP Professional Development spring and summer offerings is now open! See below for a description of our 2018 PD program, including locations and dates.

Interested in learning more about Mobile CSP professional development? Please complete our interest form.

Ready to join the Mobile CSP community? Please complete our registration form to sign up for a PD.
Goals

The Mobile CSP Professional Development (PD) program aims to prepare teachers to teach the College-Board endorsed Mobile CSP Advanced Placement (AP) course. The PD is designed to be accessible to teachers new to computer science (CS) as well as experienced CS teachers. The PD is focused on providing teachers with:
CS content knowledge required to confidently teach the Mobile CSP curriculum to high school students.
Pedagogical approaches and techniques to effectively support collaboration and equity in the classroom.
Curriculum materials include all lessons, videos, handouts, rubrics and assessments used in the classroom.
Lessons plans and other resources that map the curriculum to the College Board's CS Principles framework.
Mentoring from a master teacher and continued professional development and support throughout the school year.
PD Options and Mentoring
The Mobile CSP program offers two types of PD tailored to support individual teacher backgrounds in a flexible schedule and format. Participating teachers are organized into small 10-12 person cohorts that are mentored by a Mobile CSP Master Teacher during both the PD itself and the subsequent school year.
Immersion PD. This is a 50 hour professional development course (including out-of-class assignments) recommended for teachers who have significant background in CS, such as college courses in CS, experience teaching CS, or extended self-study of CS. For example, Exploring Computer Science and AP CS A teachers would typically have sufficient background for Immersion PD.
Extended PD. This is a 90-100 hour professional development that is equivalent to taking a college-level CS Principles course. This PD is recommended for teachers with no prior education or teaching experience in computer science. The PD is offered in a variety of formats including:

A 4-week intensive summer experience either online or in a geographically-based blended format (part online and part in person).
An extended experience (such as 12 weeks in an online or blended format) offered on a rolling basis during the entire calendar year.
A 3-credit graduate course through the College of St. Scholastica, learn more at css.edu/csedcert.
Credentials Offered
Mobile CSP acknowledges the achievement of every teacher who completes the PD program by awarding one of the following:
A Certificate of Participation is given to all teachers who complete the professional development, indicating the number of PD hours.
A Certificate of Achievement is given to all teachers who successfully complete the PD, achieving at least 70% on both the final exam and programming performance task.
Graduate Education Credits can also be earned through the College of St. Scholastica by earning a Certificate of Achievement and completing a student work analysis paper while teaching the course. (Cost: $150/credit. Available in either an Immersion (2 credit) or Extended (3 credit) basis, based on Carnegie Units of 120 hours for 3 credits.)
Fee Schedule and Scholarships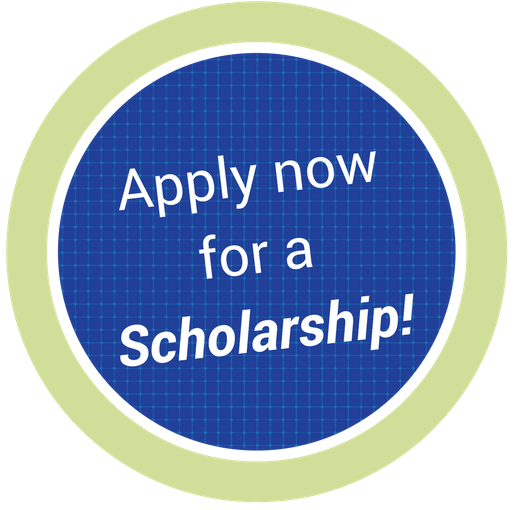 PD fees are used to compensate the Mobile CSP Master Teachers and to cover the project's administrative expenses. The fees cover participation in the PD, mentoring throughout the school year, periodic webinars on topics of CS content and pedagogy, free access to all teaching and classroom resources, and access to the Mobile CSP teacher dashboard for the 2018-19 school year. Fees are due one month before the PD starts.
Good news! Mobile CSP has NSF-funded scholarships available. Learn more
Immersion Course: $1500
Extended Course: $2500
Locations & Dates
Immersion PD (50 hours)
State
Location
Dates
California
San Francisco, CA (University of San Francisco)
TBA
Colorado
Golden, CO (Colorado School of Mines)
Note: Costs are $1000 for teachers in Colorado; $1500 for teachers outside of Colorado
July 23 - July 27
Indiana
Bloomington, IN (Indiana University Bloomington) - Pathfinders
July 15 - July 20
Massachusetts
-Framingham, MA (Framingham State University)
-Holyoke, MA (Massachusetts Green High Performance Computing Center)
June 25 - June 29
Minnesota
Duluth, MN (College of St. Scholastica)
July 28 - August 1
Montana
Butte, MT (Montana Tech) - Register Here
June 25 - June 29
Extended PD (90-100 hours)
State
Location
Dates
Connecticut
-Hartford, CT (Trinity College)
-New Haven, CT (Southern Connecticut State University)

July 9 - August 3 (weeks 1 and 4 in person, weeks 2 and 3 online)

June 25 - July 20 (weeks 1 and 4 in person, weeks 2 and 3 online)

Georgia
Valdosta, GA (Valdosta State University)
TBA
Massachusetts
-Framingham, MA (Framingham State University)
-Holyoke, MA (Massachusetts Green High Performance Computing Center)
June 25 - July 20 (weeks 1 and 4 in person, weeks 2 and 3 online)
New Hampshire
Manchester, NH (University of New Hampshire at Manchester)
TBA
New Jersey
Union, NJ (Kean University)
July 9 - August 3
Virginia
Ruther Glen, VA (Germanna Community College)
July 2 - July 27
Texas
McAllen, TX (Code/Interactive & South Texas College)
*This PD is full. Please consider signing up for Pathfinders or for online PD. If you are interested in organizing a cohort in other areas of TX, please email us at info@mobile-csp.org
April 9th - June 13th (closed)
ONLINE
ONLINE
January 29th - April 28th (closed),
June 4th - July 1st,
June 18th - July 22nd (no PD July 1 - 7th),
July 30th - August 26th
Registration for Summer 2018 PD -
Now Open!