Mobile CSP @ CSTA 2015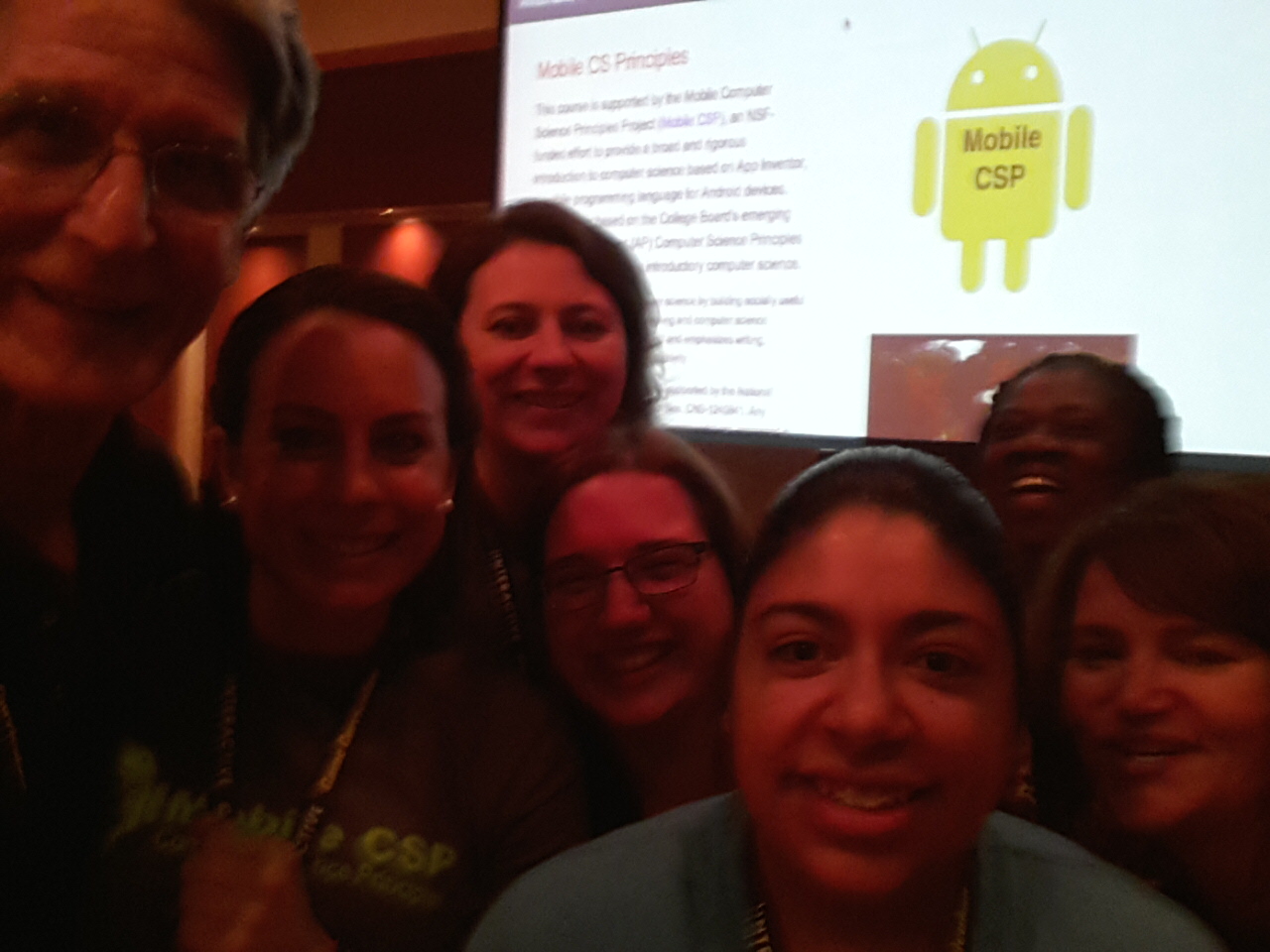 Members of the Mobile CSP team (left-to-right Ralph, Jen, Elizabeth, Pauline, Chinma, and Chery) held a workshop on "Teaching Computing Through Mobile Technology" at CSTA 2015 (Computer Science Teachers Association).   The workshop was attended by 45+ teachers.

The participants built a version of the Paint Pot app and had fun customizing it in various ways. They also tried one of the CS Principles lessons -- the parity error checking lesson.   Rachel Martinich, one of the Mobile CSP teachers from the 2014 cohort,  described her experiences teaching the course during the past two years and showed examples of her students' work.

To see the entire workshop agenda view our workshop page.  

One of the goals of the workshop was to recruit teachers from the ISTE community to next summer's (2016) online professional development course.  The course is intended for teachers who plan to teach the Mobile CSP course during the 2016-2017 school year.  That is the first year that the course will be an official advanced placement (AP) course offered by the College Board.  More information about next summer's PD is available here. 

The Computer Science Teachers Association is a membership organization that supports and promotes the teaching of computer science and other computing disciplines. CSTA provides opportunities for K–12 teachers and students to better understand the computing disciplines and to more successfully prepare themselves to teach and learn.