Award Winning Mobile CSP Teachers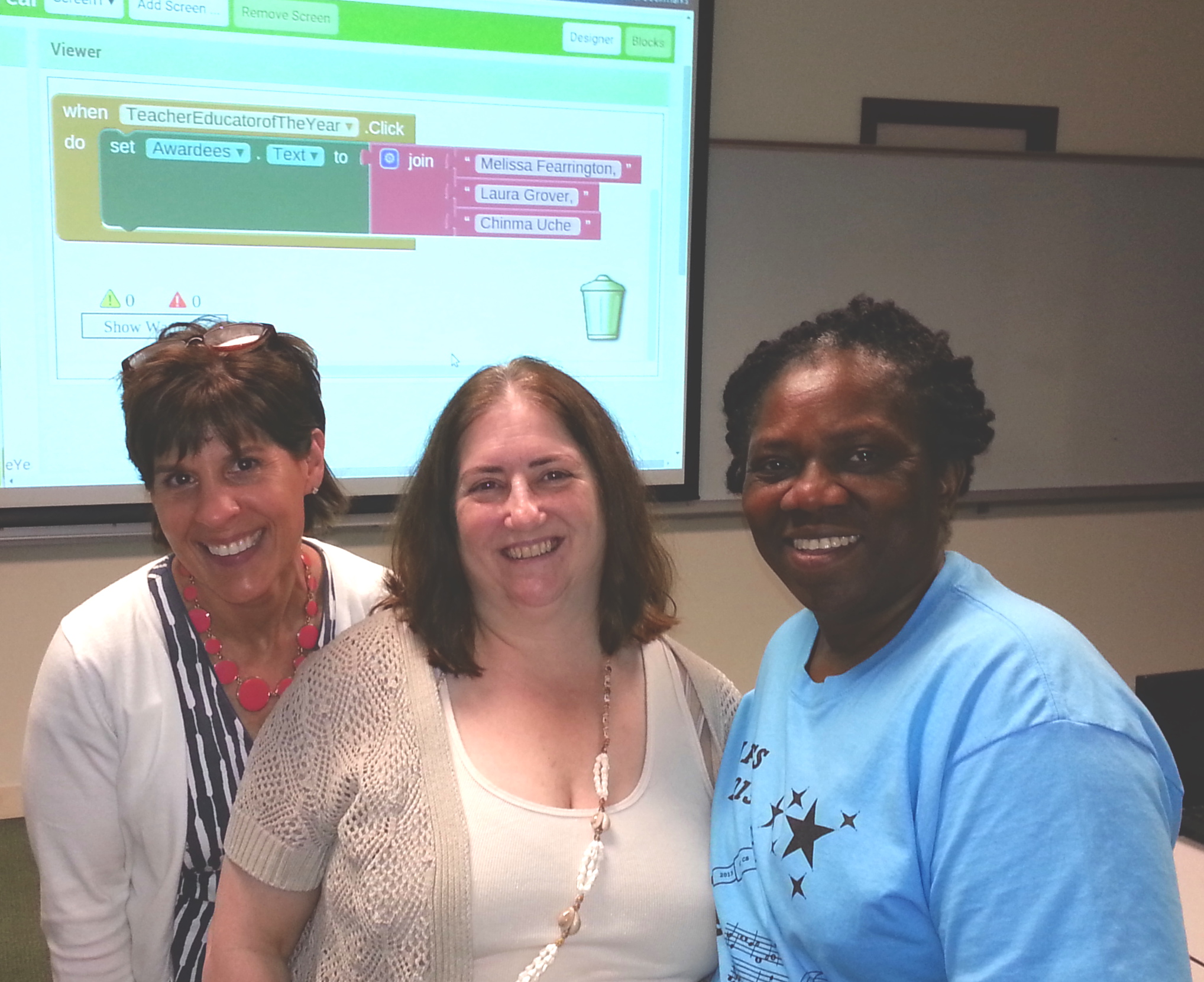 Three Mobile CSP teachers received Teacher of the Year or Educator of the Year awards in their districts for 2015. Congratulations! 
Laura Grover was recognized by the Rotary Club of Bridgeport for her Service Above Self, as well as, pushing students forward with 21st century skills. 
Our co-PI, Chinma Uche, was named the 2015 CREC Teacher of the Year. CREC recognized that she is beloved by her students and is a leader in developing new programs for the district. 
Left to right: Melissa Fearrington, Simsbury High School, Laura Grover, Kolbe Cathedral High School, Bridgeport, Chinma Uche, Greater Hartford Academy of Math and Science.