2015 Connecticut Teacher Cohort Begins Summer Course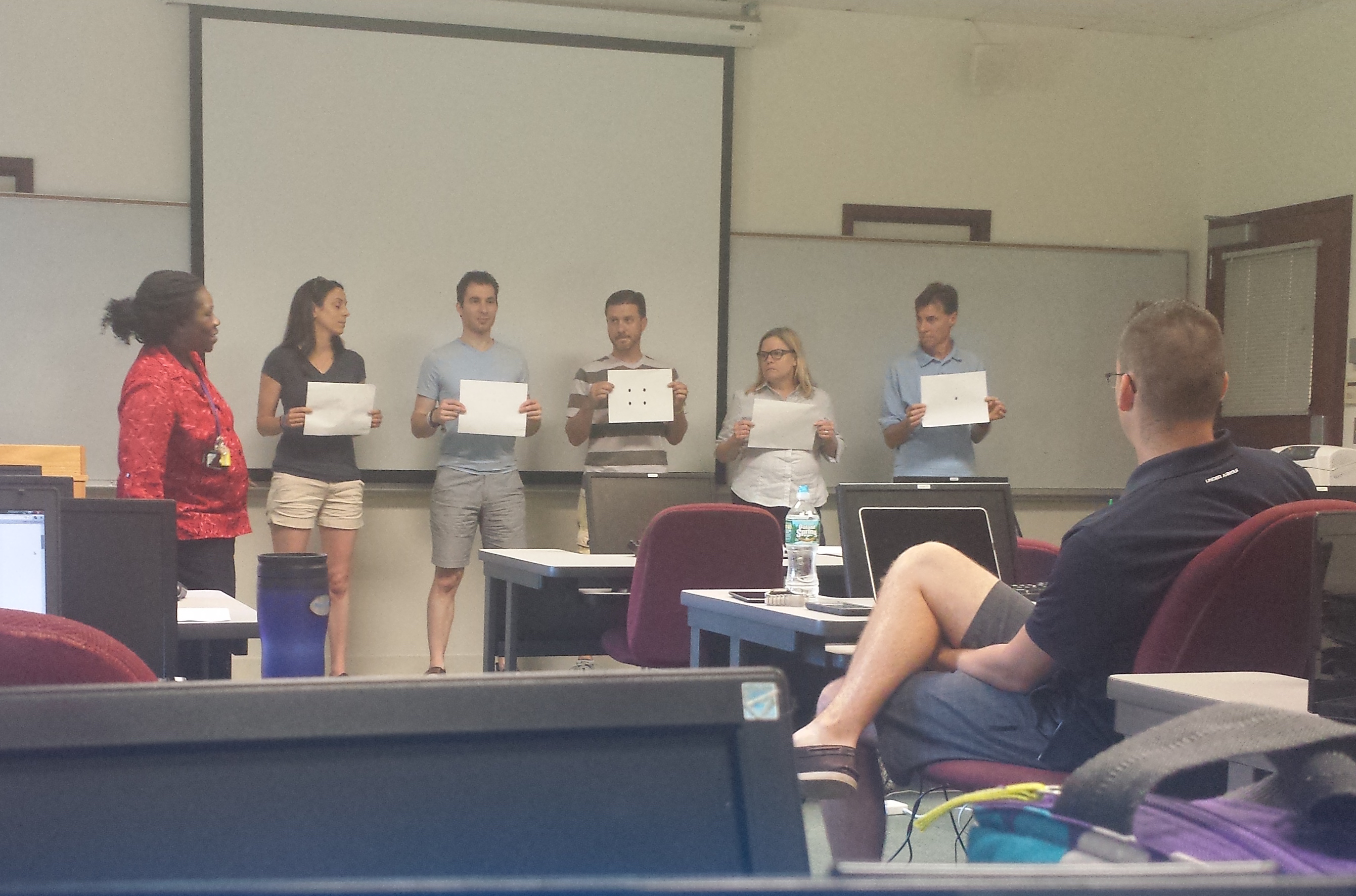 A group of 12 Connecticut teachers began a six week Mobile CSP course.
At left, Mobile CSP co-PI, Chinma Uche, is leading five of the teachers through the
binary odometer lesson
, one of the lessons borrowed from CS Unplugged.  What number is that?  Looks like a 5?  
The teachers will be working through the online Mobile CSP course, just as their students will next year, but at an accelerated pace.  At the same time they'll be reviewing best practices and pedagogical lessons on the course's teacher-facing site.  The course will run for 6 weeks, ending on July 31.  All of the teachers will be teaching at least one section of the Mobile CSP course at their schools during the 2105-2016 school year.
This year's cohort includes the following teachers and schools:
Larry Bojarski, South Windsor High School
Gregory Chandler, Enfield High School
Matthew Eppler, South Windsor High School
Scott Kaminski, Trumbull High School
Chrisopher Kerr, Newington High School
Dana Kinel, East Hartford High School/Connecticut International Baccalaureate Academy (CIBA)
Matthew Lane, Ellington High School
Phillip Mangiaracina, Platt High School
Michele Murphy, East Lyme High School
Chandan Sarkar, Westhill High School
Allan Ray Tanchiatco, Francis T. Maloney High School
Anthony Truss, Conard High School