Mobile CSP Teachers Attend CS Ed Week Kick Off Event at the White House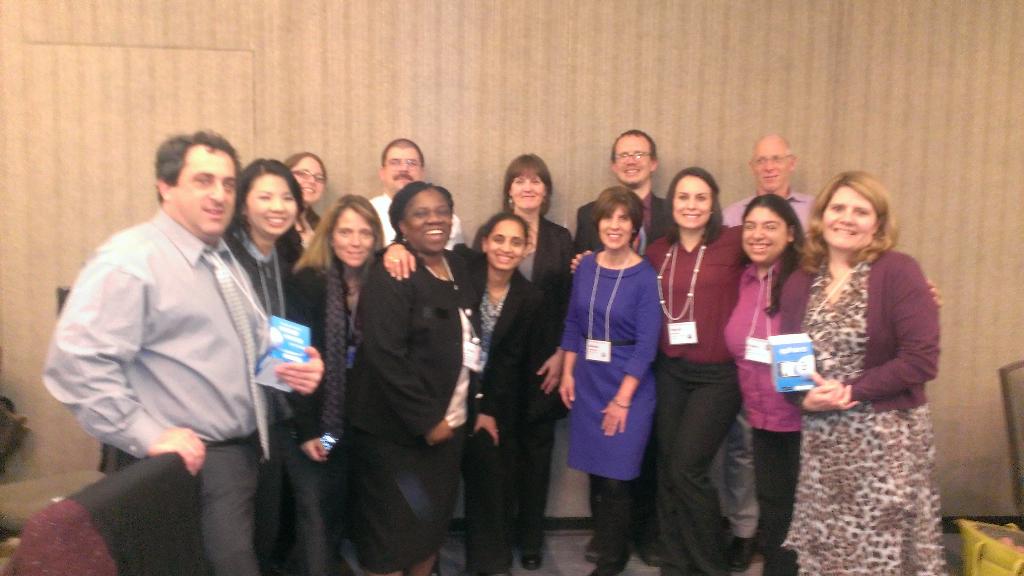 The National Science Foundation (NSF) held a 100 Teachers Workshop in Arlington, VA. As part of the event, the teachers attended two events to kick off CS Ed Week at the White House on December 8, 2014. Of 100 teachers selected nationwide, Connecticut sent six. Several others were from Mobile CSP in Massachusetts.
Before the Kick Off Event, President Obama met with students in the Eisenhower Executive Building while they participated in the Hour of Code Event. See him as he works with the students.
Click here to watch the Kick Off Event. At 42:25 President Obama gives his remarks for CS Ed Week 2014.
During the workshop, teachers shared ideas for nifty assignments to teach CS and discussed ways to close close the achievement gap in CS. Guest speakers also provided strategies to help recruit students, especially girls and underrepresented minorities, into CS classes. Strategies ranged from making personal connections with students to bringing in puppies on open house nights.
We thank the NSF, Professor Morelli, and the Mobile CSP project for this wonderful opportunity!
More images from the workshop